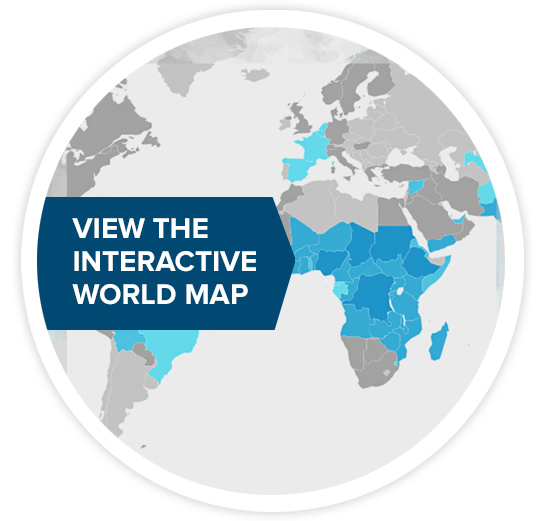 The Net Mapping Project is sponsored by AMP and funded by the United Nations Foundation (United to Beat Malaria).
The project receives ITN shipment information from all WHOPES approved net manufacturers on a quarterly basis. ITN deliveries have been collected since 2004 for sub-Saharan Africa (SSA) and since 2009 from countries outside SSA. All individual manufacturing information is kept strictly confidential and only pooled shipment data are reported. The project is deeply indebted to all the manufacturers for their continued support of the project and their willingness to provide data consistently.
In-country regional distribution data collection is in process and is collected from official in-country data as it becomes available. Data files that are used in the project are found in the file section of each country map and can be updated as necessary.
Instructions for interactive world map:
Current update – click on the map to get the most current update
Shipments – pick a date and choose net type to see shipments of that net type by country. Hover over any country to see detail.
Cumulative – click on the cumulative tab to see cumulative data by net type (2004 to present)
Distribution – click on the distribution tab to see where we have in-country distribution data
Country map – click on any country on the world map to see specific data for that country

net shipments by type and year for that country
in-country net distribution data (as available) by net type
Current ITN Global Shipment quarterly report
Click on the global shipment report below the map to see current and historical data by country (Excel files)
2023 Q2 Net Mapping Project report
2023 Q1 Net Mapping Project report
2022 Q3 Net Mapping Project report