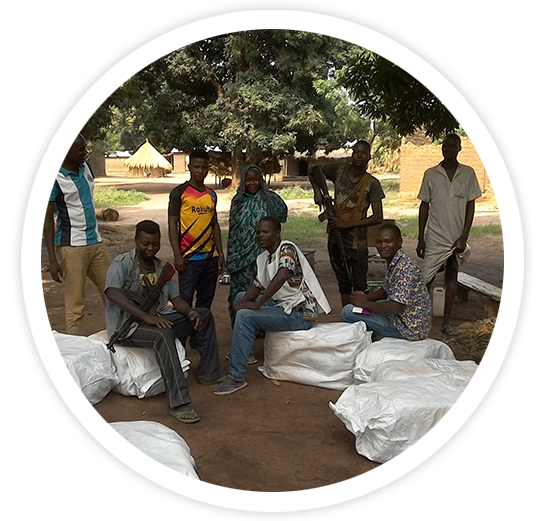 SUPPORT AND CAPACITY-BUILDING
Based on requests from national malaria programmes, AMP provides globally-recognized expert technical assistance through distance and in-country missions to help countries successfully plan and execute complex ITN distribution campaigns. Since 2004, AMP has supported countries in sub-Saharan Africa, Asia-Pacific and the Americas. In addition, countries have participated in AMP-organized workshops and trainings aimed at strengthening and sharing the skills of national malaria programmes and partner organization staff in ITN campaign planning, logistics, social and behaviour change, implementation, monitoring and evaluation and continuous distribution.
AMP publishes a comprehensive manual and toolkit focused on universal coverage ITN campaigns targeting all individuals at risk of malaria. The toolkit, which is complemented by the latest information on good practice and lessons learned, ensures that the most up-to-date resources are available to countries implementing mass ITN distribution campaigns. It includes chapters on campaign coordination, planning, logistics, communication, implementation, monitoring and evaluation, and campaign reporting. The toolkit and its associated resources are available for download from here. A separate manual has been produced for national malaria programmes and partners working in complex operating environments and it is available for download from here.
Scaling up efforts to prevent malaria, including achieving and sustaining universal coverage and access to and use of ITNs, will speed countries towards their malaria control and elimination targets and save the lives of millions of children and adults in malaria-endemic countries. The work of the AMP partnership is helping to make this possible.
Members of the AMP partnership meet on a weekly conference call to discuss progress and challenges in achieving targets in countries planning and implementing ITN campaigns and/or continuous distribution of ITNs. AMP also organizes an annual two-day partners' meeting in the first quarter of each year.
Seven working groups support the implementation of the AMP annual work plan:
FINANCIAL SUPPORT
The work of the AMP partnership is currently funded by contributions from the following partners:
Bill and Melinda Gates Foundation
Global Fund to Fight AIDS, Tuberculosis and Malaria
Innovative Vector Control Consortium
International Federation of Red Cross and Red Crescent Societies
RBM Partnership to End Malaria
United Nations Foundation
United States Agency for International Development (USAID)
U.S. President's Malaria Initiative (PMI)
AMP CONTACTS
The weekly AMP conference call is each Wednesday at 10.00 a.m., Eastern time. To join please sign up to receive AMP e-mails containing the meeting invitation:
To contact AMP please email:
info@allianceformalariaprevention.com